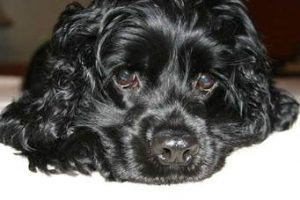 UPDATE 10/29/18 Sweet Zoie was able to get testing and although the news about her heart is not the best they were able to change up her medications. We are all praying for Zoie and her mom that the changes help. Thank you to all that donated. #love.donate.live
Zoie came to live with me when she was 8 weeks old. I had moved into a senior living building for financial reasons, and my children agreed that it would be good for me to have a companion. I didn't realize how alone I felt, until Zoie arrived and changed my life. Two of My children live far away from me, and one is fairly close by. Of course, she works and has her family to attend to, so we see each other periodically. Truly, Zoie has been my lifeline.
When I took her to my vet in the first quarter of this year, she commented on how heavy Zoie was breathing and that she should be seen by a specialist. After talking with CVCA, I knew that I could not afford the visit, but surely did not want her to die. Now after adjusting her medication several times, CVCA needs an echo cardiogram tomake sure her medication dosages is working. As I am also paying on my Arlington Vet bill (Northside Veterinary Clinic), I do not have funds to do that. At 76, going on 77 in October, and with some health issues myself, there is no chance of me raising that money.
I want my beautiful Zoie to go on living with me. Just to look at her sweet face and beautiful brown eyes makes my day.